Hey guys! This is PART TWO to eating healthy and losing weight! Jaaay! In this post I'll be showing you guys how to make a healthy oatmeal refrigerator meal (for breakfast or lunch, it's up to you!!) Oh by the way, I didn't actually make these, this is THE YUMMY LIFE's recipe and post. I'm just sharing what I have found today! I'll be making these for school for sure!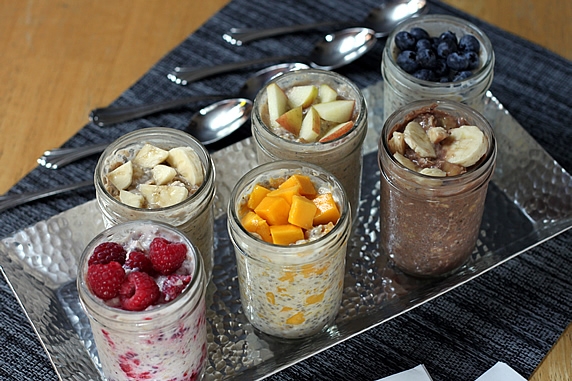 STEP ONE : Ingredients & supplies
Rolled oats (not instant, quick or steel-cut)
Greek yogurt ( if you use regular yogurt, you might want to reduce the amount of milk)
Milk
Chia seeds ( if you want to use these)
A jar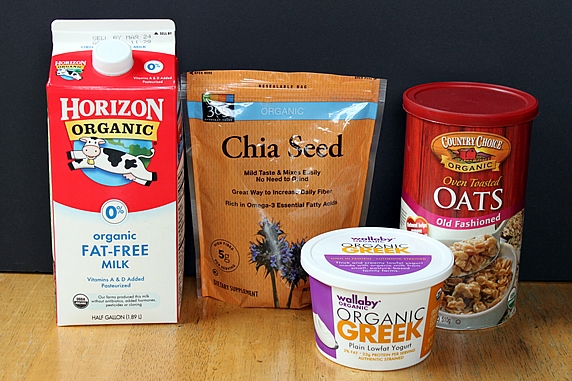 STEP TWO
Add oats, milk, yogurt, and chia seeds to jar, along with desired sweeteners or flavors (see options below).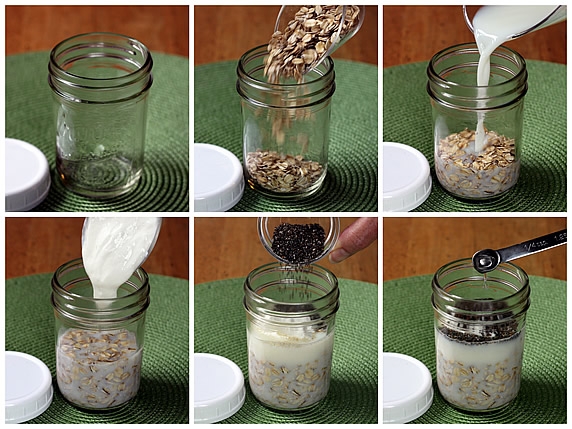 Put a lid on the jar and shake to combine.
Add fruit and stir gently until combined.
Place in fridge overnight and up to 2 days; maybe longer depending on the type and ripeness of the fruit. The non-banana varieties have been good after 4 days for me.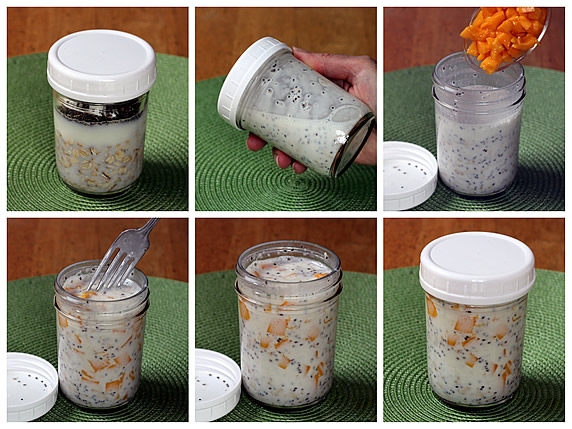 During the overnight soak, the oats and chia seeds absorb the liquid and soften. They have a great eating texture by the next day.